Foredrag om lægeurter/ Talk about medicinal herbs
I will be giving a talk about medicinal herbs August 17th at Lærkegård in Skævinge:
(OBS foredraget afholdes på engelsk)
Down to earth – why & how to use herbs in your life by herbalist Milena Roux
Including a small meal made with vegetables and herbs linked to the speech. You can buy eco. drinks, coffee, tee and cake during the event.
We will talk about what led me to a life more connected with nature and I will share some insights and ideas about how to use herbs in your life, as food and medicine.
Formerly a plant scientist and pharmaceutical industry professional, I now grow organic medicinal herbs and approach life with a different pace and attitude.
We will cover the interesting and useful properties of some amazing herbs, as well as how to grow and use them.
I hope you will join me to share an evening of immersion in the wonder of plants and consider how we can be more conscious of our role in nature.
See here for tickets & info: https://fb.me/e/3HAnZix9D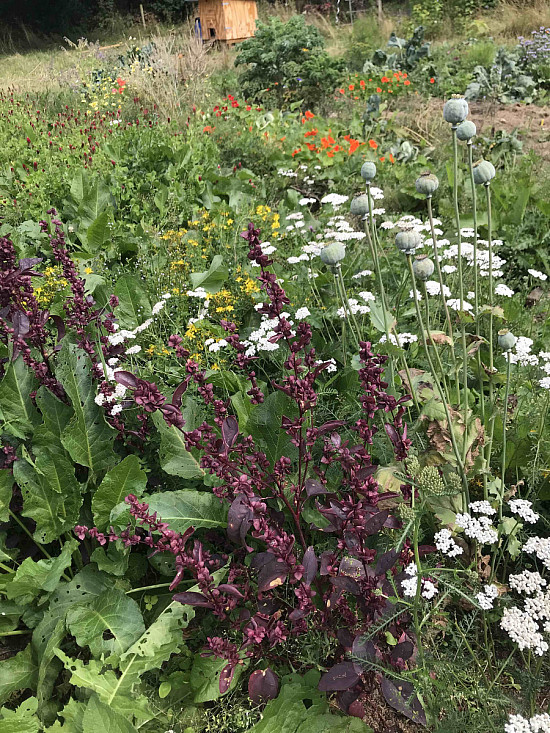 Haven om sommeren
Log ind
Du skal være logget ind for at kunne læse og skrive kommentarer.